Langlada: LED Linear Light in different ceiling holes
01-09-2022
Common problems of Langlada LED Linear Lighting and ceiling holes:
http://www.langladaled.com/news/langlada-led-linear-light

1. The size of the light outlet of the lamp trough is too small, and most of the light is trapped in the lamp trough and cannot come out;
2. The installation position and angle of the lamps are incorrect, most of the light cannot come out or the luminous surface of the lamps is exposed, which may cause glare;
3. The material of the illuminated area is a material with strong reflection, and the light-emitting surface of the lamp is prone to reflection;
4. The unevenness or debris in the lamp trough may block the light and the light output effect is uneven;
5. The lamps should be easy to install, and if necessary, a large drawing of the installation nodes of the lamps should be issued to avoid unnecessary design disputes. Otherwise, during the implementation process, the irresponsible installation method of the workers will make you doubt your life;
6. When using low-voltage lamps, the concealment and maintenance of the power supply must be considered;
7. The optical quality of lamps and lanterns should meet the needs of the scene. In general, as long as the luminous flux is large enough and the light color is consistent, few places have higher requirements on the CRI;
8. Choose the appropriate lamps and light distribution according to the actual needs. Do not go to the dark with one light strip. If the illuminated surface is less than 500mm, and there is no requirement for functional lighting, you can choose a linear lamp of about 10W/m. If the illuminated surface is larger than 500mm, try to use linear lamps of about 20W/m;
9. The illuminated area should try to avoid doors, windows, air conditioners, wardrobes, lamps, inspection openings, sensing device components and equipment.
Indirect lighting can be divided into the following three types according to the space elevation:
1)Light up the Ceiling


2) Light up the wall

3)Light up the ground

Different installation methods of light holes and different lamp: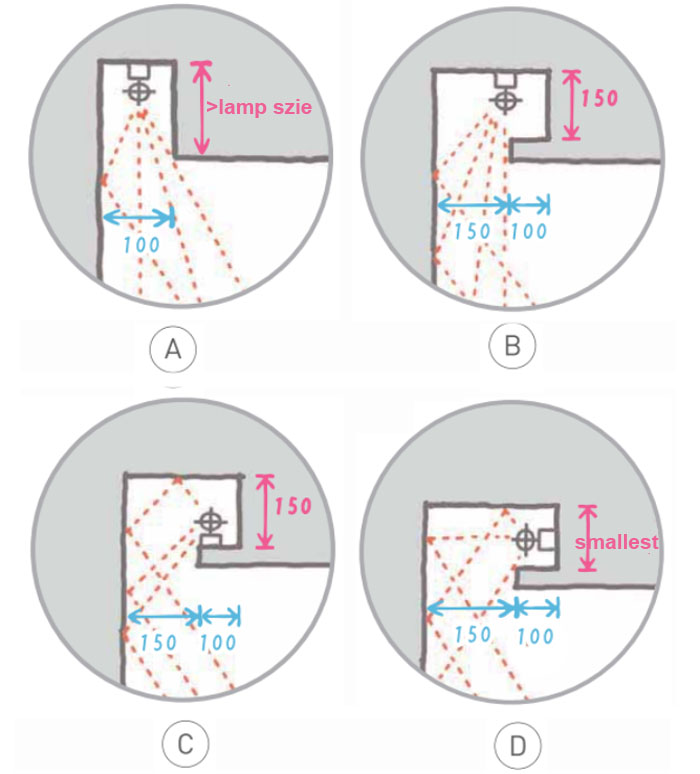 A) Lamp hole lighting effects and precautions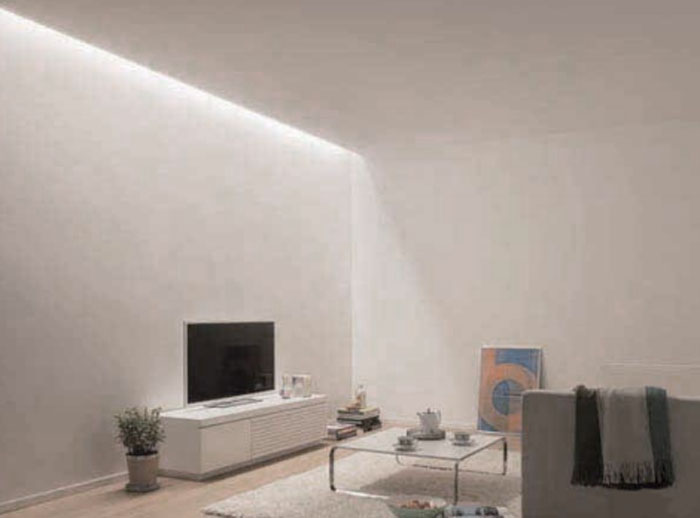 The light not only illuminates the TV backdrop, but also the side walls and floor area, making the space appear brighter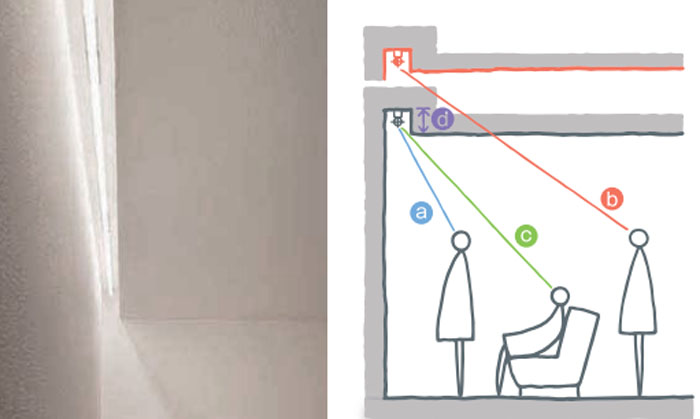 B) Lamp hole lighting effects and precautions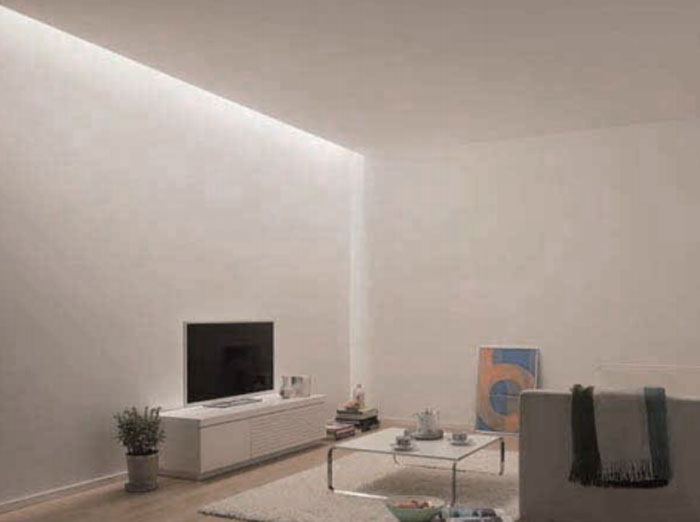 The light focuses on the TV background wall and also illuminates the side walls and a small part of the ground.

C/ D) Lamp hole Lighting effects and precautions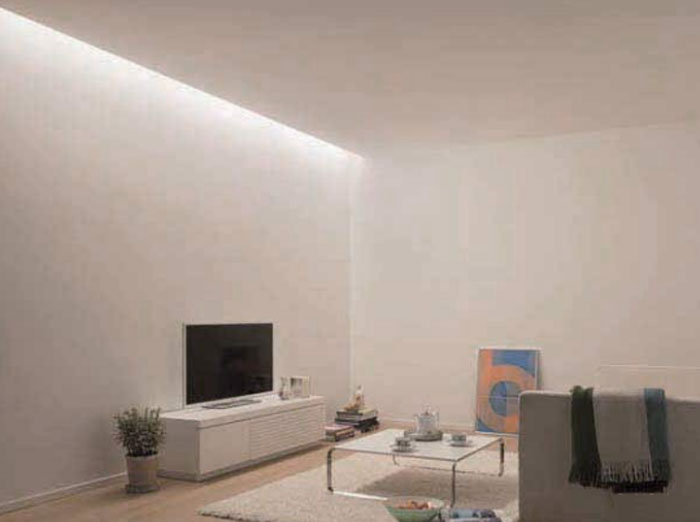 The lighting effects of C and D are basically the same. The lighting only emphasizes the TV background wall. The difference between the two is that the height of the ceiling is different. The D light trough method has relatively low requirements on the height of the ceiling, as long as it is convenient for the installation of lamps.