Langlada: Designers should pay attention the lighting shadow of bathroom and dressing room
22-11-2022
Most families will generally install a ceiling lamp on the top, so that people will have a shadow when looking at the mirror; Or install a low wattage fog incandescent bulb (an incandescent bulb with an opalescent glass ball) around the mirror, but this will make people look crowded visually and may not be ideal for grooming.
In addition, for those who need makeup, the lights in the dressing room is particularly important. Too bright or too dark, warm or cold light may affect the effect of makeup, which is why many people like to add a fill Lighting in front of the mirror in the dressing room.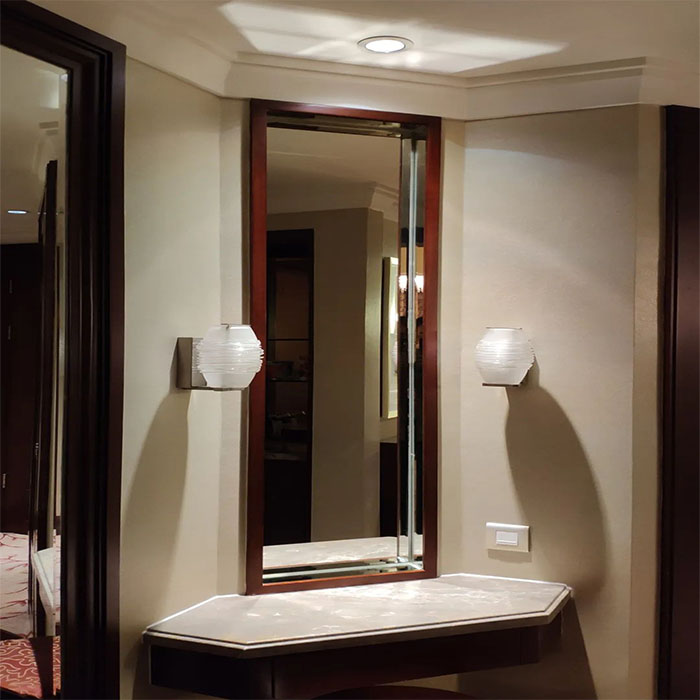 In order to make your own image look better in front of the mirror, Langlada suggest install a Wall lamps, recessed Ceiling Spotlight or LED Downlight on the left and right or above the mirror or which can make the light soft and diffuse, so that the face is not easy to form unnatural shadows.